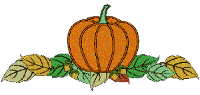 The Boxborough Harvest Fair is an opportunity to show what you make or grow. Adults, children, even entire families are encouraged to enter items! The 2017 Fair will be held on Saturday, September 9, 2017 on Middle Rd, at the Town Hall and the UCC Congregational Church, Boxborough, Massachusetts.
You can help!
Start planning to show at this year's fair! Exhibit your garden  produce; grow the largest sunflower, pumpkin, zucchini, or other vegetable; display your special craft project. See the Exhibits menu for more details on exhibiting.
New this year! Community Shout Outs!: Send a note of appreciation to a local business, a teacher, or someone special in our community (pets included). Messages will be printed in the Harvest Fair Booklet. $5 per message. Please contact Nathaniel Stuntz – nathaniel@stuntz.org to submit a Shout Out! by July 22, 2017.
Local Artists: display your art in the fair's Art Exhibit.
Local businesses and organizations: help to sponsor the fair by purchasing an advertisement in the fair booklet and on the fair website. See the Sponsor Information menu for details
Town organizations: set up an information table at the fair.
Local Artisans: display or demo at the fair.
Crafts people: sell your items at the fair.

This program is supported in part by a grant from the Acton-Boxborough Cultural Council, a local agency which is supported by the Massachusetts Cultural Council, a state agency.